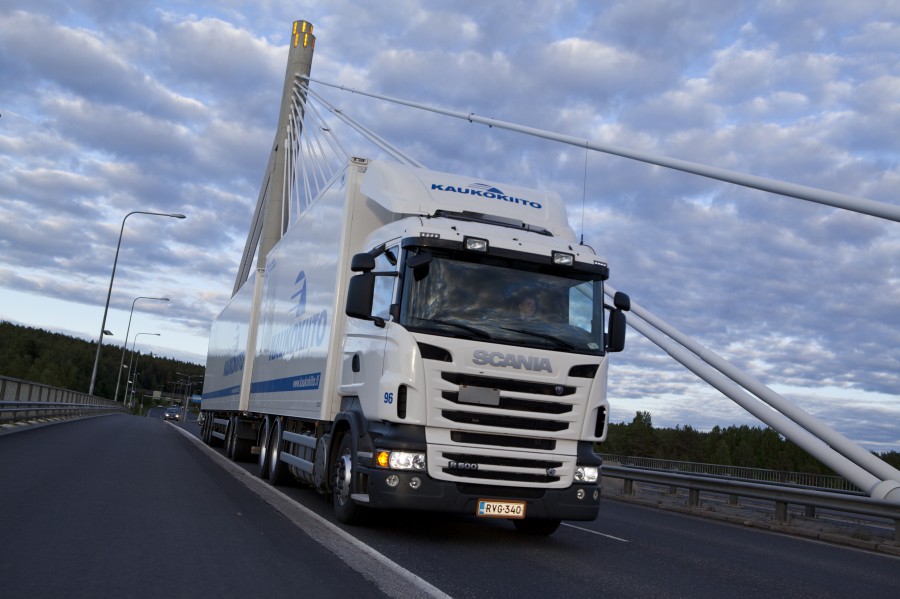 Company
Freight enterprise Ilmari Lehtonen Oy is a family-run business located in northern Finland belonging to the Lehtonen Yhtiöt Group. Ilmari Lehtonen started transportation activities in the early 1950s using a single truck. Operations have expanded over the decades and the enterprise is now run by the family's third generation. With its four terminals and over a hundred vehicles, the company employs 280 transportation professionals. Each day Lehtonen carries around 1500 deliveries and is one of Finland's six transportation enterprises that own Kaukokiito Kaukokiidon..
The Lehtonen offices are located in Rovaniemi, Kemi, Oulu and Ylivieska, and the operational area extends from Northern Ostrobothnia right the way through to the northernmost parts of Sweden and Norway. However, the traffic network covers the entire nation. The company's head office is located in Rovaniemi.

Take a look at the company's figures in more detail Lehtonen Group.