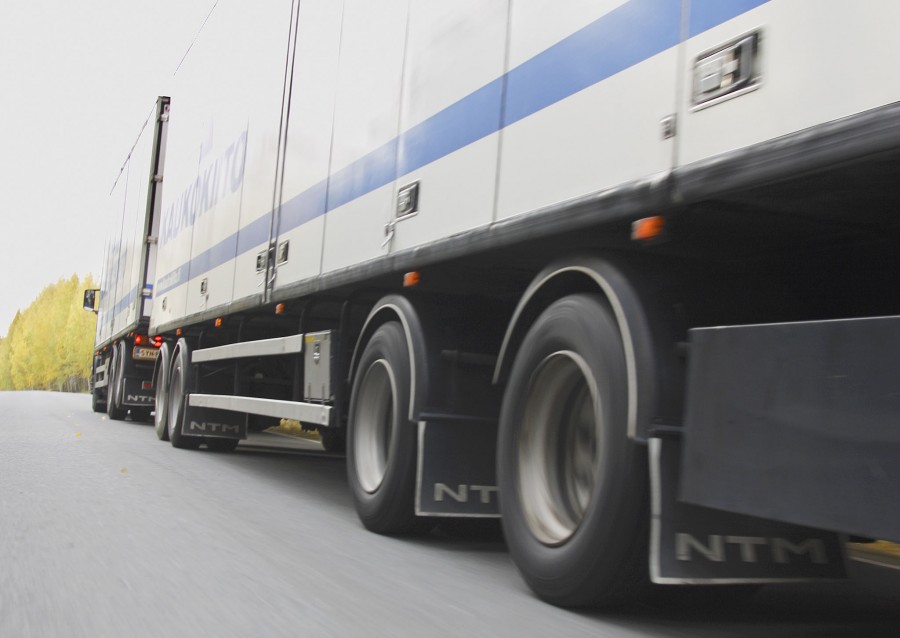 An excellent fleet is the cornerstone of transportation
Lehtonen Trucks Oy is a subsidiary of Lehtonen Yhtiöt Oy that owns the transportation vehicles and provides services to the Group's other subsidiary, Kuljetusliike Ilmari Lehtonen. The vehicles are new and conform to standards pertaining to the transportation of foodstuffs. Our partners include, e.g. Scania, VAK,Volvo and Mekaner.
Road train technical specifications:
Towing vehicle
Length 7.8 metres (max)
Width 2.5 metres (max)
Height 3,09 metres (max)
Extra / standard equipment includes ATP classifications and Thermo-King refrigeration machine for temperature-controlled transportation

Trailer
Length 13.6 metres (max)
Width 2.5 metres (max)
Height 3,16 metres (max)

Total load capacity of the combination is 48 tons (max)
The picture above shows a combination vehicle with new dimensions and masses. Its load capacity is a maximum of 48 tons, gross weight 76 tons and height 4.40 metres.